Steam recently has released new portable console called Steam Deck. We bought one and tested stremio on it and good news is, it works great.
Below you can find short instruction how to install Stremio on your Steam Deck device.
First of all, switch your Steam Deck to Desktop Mode, you can do this by long pressing power button and selecting Desktop Mode from the menu.
Once you are in the desktop mode open App Discover app, by clicking little purse icon.
Type Stremio and wait for results to load.
Now click Install button and wait for Stremio to install on your Steam Deck.
Once Stremio is installed, click Launch button and Stremio will open. You can log in and enjoy with your favorites videos.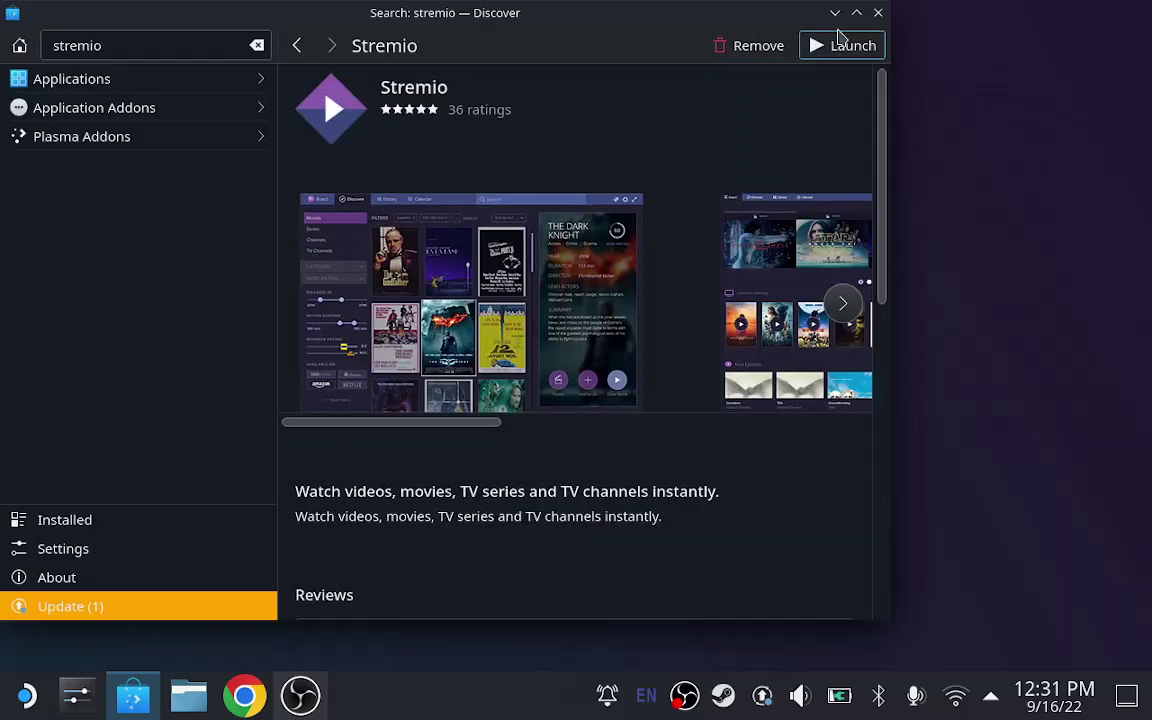 Check what is new on the Board.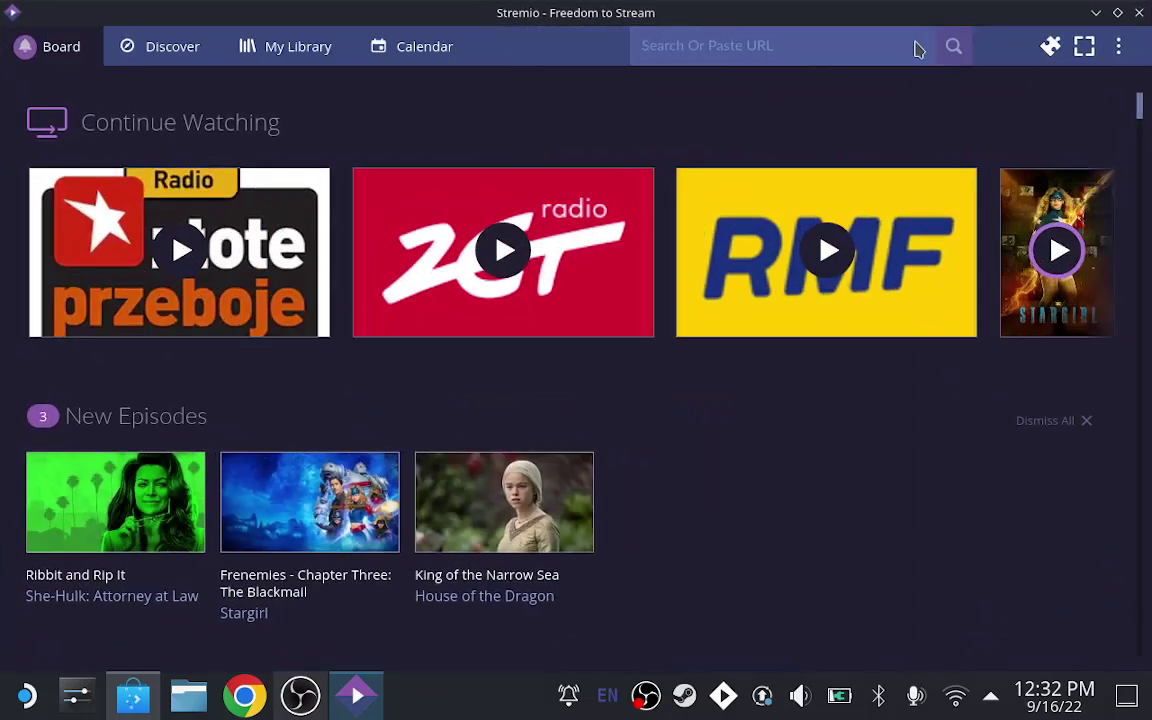 Or watch some youtube.
Bellow you can find short video that will show your how to install Stremio on your Steam Deck.
If you want to be able to start Stremio from Game Mode, you will have to add it as non steam game in Desktop Mode. Follow video bellow to find out how to do this.