Add-ons are essential to use Stremio. Without them you will not be able to see any content in Stremio. Everything: movies, series and subtitles is provided by add-ons.
Add-ons types
Official Add-ons
Official Add-ons are created and maintained by Stremio. Some of the official Add-ons are protected, that means it is not possible to uninstall them. They are providing core functionalities to the Stremio.
Community Add-ons
Stremio allows users to create their own Add-ons and publish them. Most of the available Add-ons were created by community. Stremio doesn't control them so if you see that something is wrong with the content provided by community Add-on there is nothing we can do with this.
Installing add-ons
You should know that you don't actually install any additional software on your computer. Add-ons are similar to the search engines they are web sites that Stremio uses to search for the content.
Windows/Mac/Linux/Web
It is very simple to install add-ons.
1. Open the add-on menu by clicking puzzle icon in the top right corner.
2. You can search for the Add-on using search bar or navigate through available Add-ons using menu on the left side.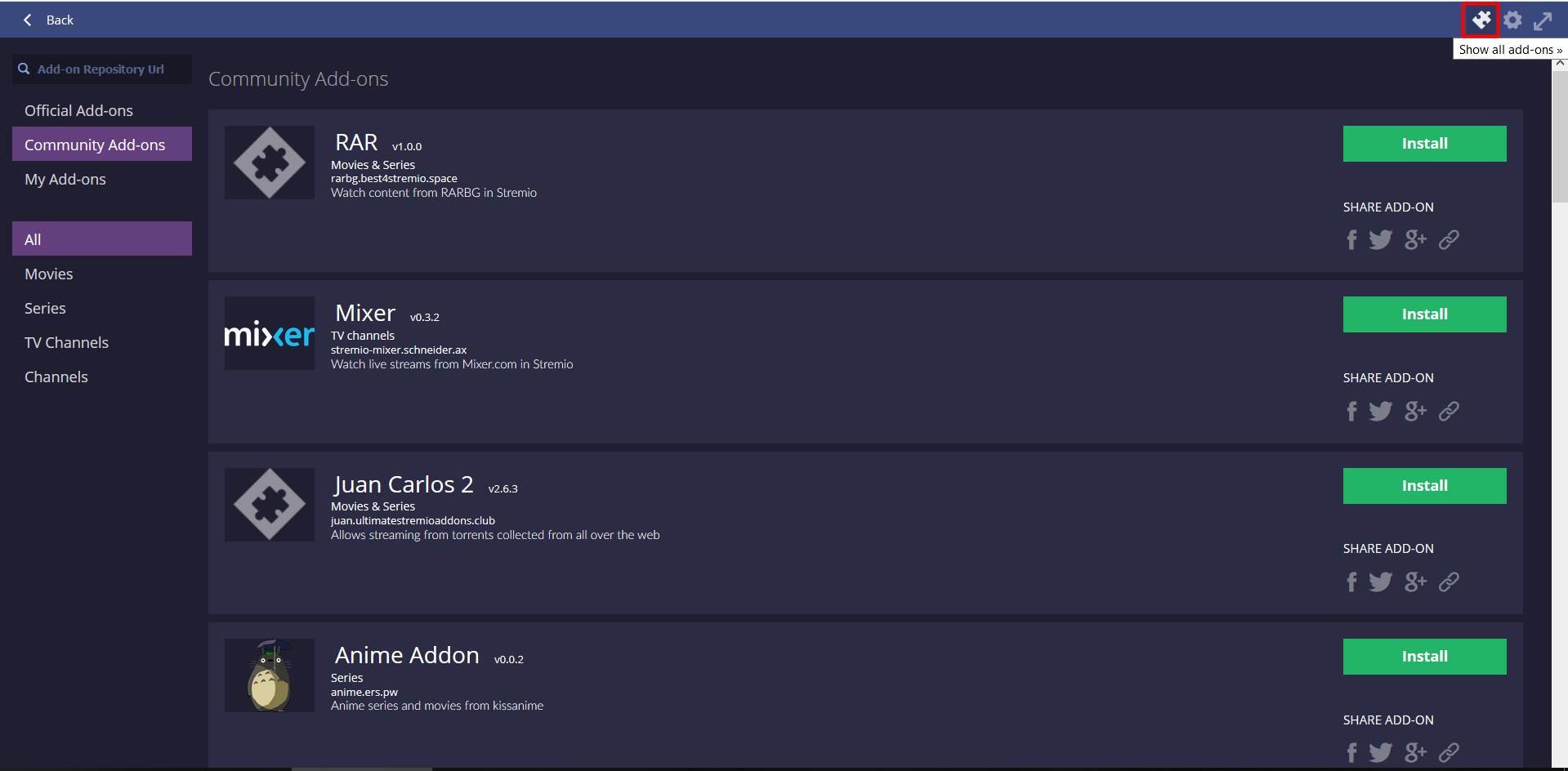 2. Simply click install or uninstall button next to the Add-on and it will be installed or uninstalled from your user account.
Android
1. To install Add-ons on your mobile phone. Open main menu by click three lines in the top left corner.
2. Then click Add-ons from the end of the list. Add-ons menu will open.
3. You can navigate through available Add-ons using pickers on the top of the Add-ons menu. Switch from Official to Community Add-ons using right picker.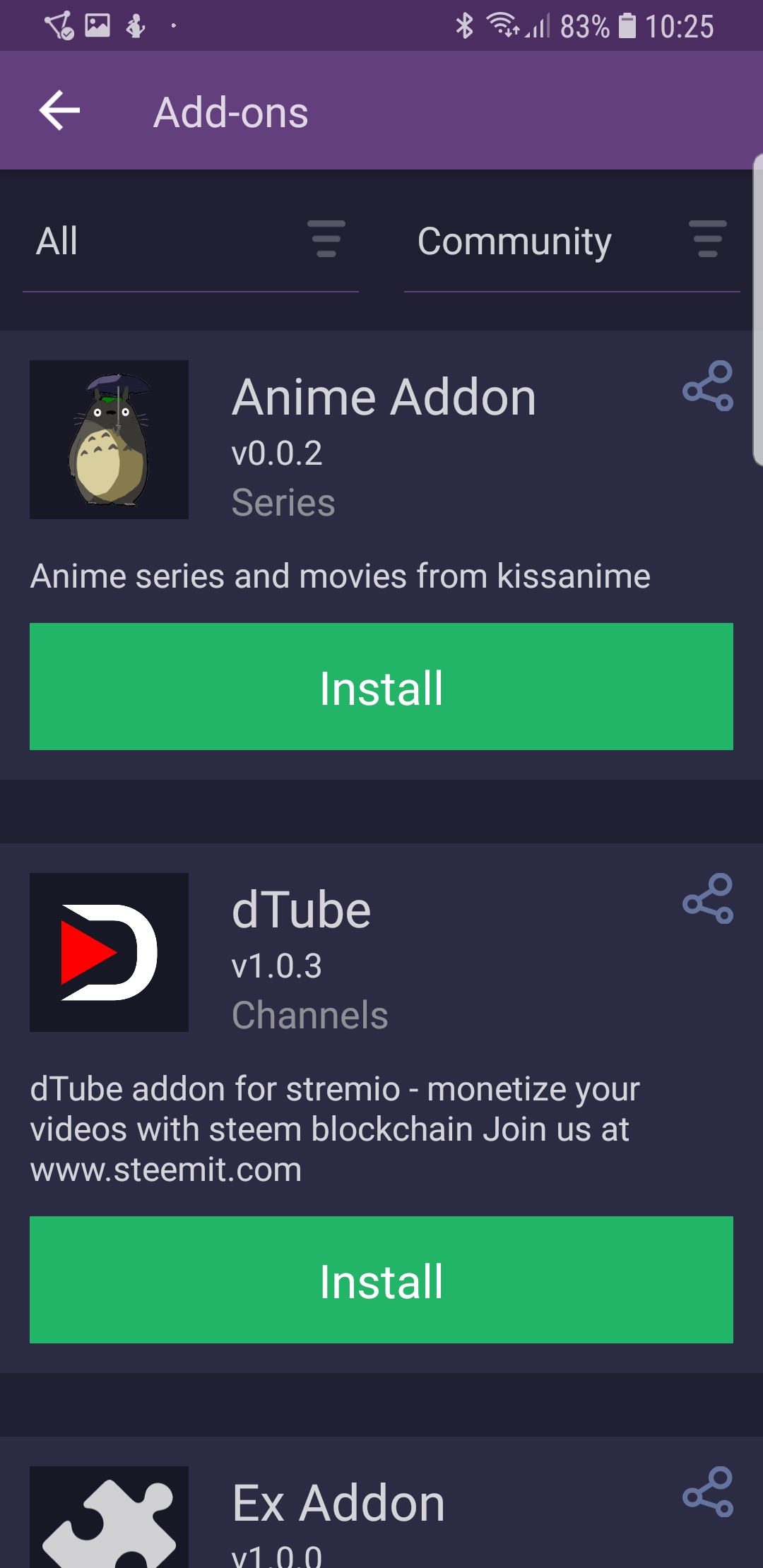 4. To install or uninstall Add-on simply click Install or Uninstall button next to each add-on